The TAHP Credentialing Verification Organization (CVO) is responsible for receiving completed applications, attestations, and primary source verification documents for Medicaid-managed health plans. Community Health Choice must review and approve all providers' credentials at least once every three years.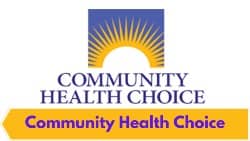 After registering, the individual, healthcare network providers, and agents will receive a Username and Password, which they can use to login into the Community Health Choice Website for Marketplace Plans, Medicaid/CHIP Plans, and Providers of Healthcare Benefits. Many Community Health Choice insurance account holders forget their username or password during the Community Health Choice future login period. We have listed the following steps to reset your Community Health Choice login information for this solution to the issue.
Eligibility For Community Health Choice Insurance
To participate in the Community Health Choice (HMO D-SNP), a member must:
Eligible for Medicare Part A
Registered with Medicare Part B
Live in our service area
Texas Medicaid Eligible Categories: QMB or QMB Plus.
Because this is dual eligibility, the beneficiary's benefits are paid first by Medicare and then by Medicaid. Medicaid coverage varies based on income, resources, and other factors. Benefits may include full Medicaid benefits and complete or partial payment of the member's Medicare copayments (premiums, deductibles, coinsurance, or copayments).
How To Check Eligibility?
To check eligibility:

 Receive via the supplier portal
Call operator services

All members receive an identity card from the community.
All members must select a PCP or the community will assign one.
What Services Are Covered?
The following services are available by the Community Health Choice (HMO D-SNP):
Covered Services
Inpatient and Outpatient hospital
Emergency Care
Emergency
Medical Service
Laboratory
Bone Scan
Behavioral Health Services
Drugstore
Provider Responsibilities:
Check membership eligibility.
Notify the community and other entities, as appropriate (e.g., CMS, State Board of Medical Examiners, NPPES, IPA, etc.) in writing any changes to demographic or billing information within at least 30 days.
At least 90 days of written notice should be given when terminating, retiring, or relocating to a new community outside the service area.
A member has the right to make decisions about their care if they cannot make those decisions when necessary.